Story
Artsquest is a Springboard for Artist Justin Lyons
July 20, 2012 by SoWal Staff
The vision of the Cultural Arts Alliance is to be the catalyst for Walton County's growth as a destination for cultural and artistic excellence through which lives are enriched, the economy is stimulated and the community is strengthened. One avenue for accomplishing that vision is the ArtsQuest Fine Arts and Music Festival held every year during mothers day weekend.  If you attended ArtsQuest this year you may well remember the intriguing artwork by the very talented Justin Lyons. 
Justin Lyons is a self-taught contemporary artist from the Florida Panhandle. He credits his introduction into the world of street art as 'the spark' that led him to pursue his own form of artistic expression.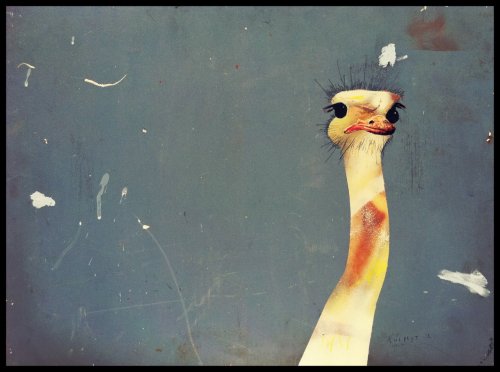 His mediums include wood (sometimes found), acrylic, house paint, photographs, spray paint, oil stick, epoxy resin and pencil.  His compositions consist of multi-layered paint drippings, pencil scrawling and surface etchings. Reflecting his own personal thoughts or feelings on a particular object or subject, Lyons utilizes the freedom of wordplay by incorporating symbols, words and sometimes stereotypes to convey a message.  His original artwork is available for purchase at Artesano Jewels in downtown Fort Walton Beach and The Art of Simple in Seaside.
"I like to draw the viewer in with a childish candy coated look to the work, and once they begin to bite in, chew and digest it, hopefully they see that maybe there's some meat to it as well." - Justin Lyons   
ArtsQuest was Justin's official debut in South Walton and a successful one at that. 

Justin's ArtQuest highlights are:
Voted "Best in Mixed Media" - 2012 ArtsQuest Fine Arts & Music Festival
Gallery owner Paul Caddell purchased four of Justin's paintings and is currently showing them along with a slew of other world class artists at his NYC gallery Abingdon 12.  One of the four pieces was purchased on June 8th!
Michael & Laura Granberry of The Art of Simple 'signed' Justin to their list of featured gallery artists as a result of meeting him during ArtsQuest weekend.
Justin sold a total of 16 paintings during ArtsQuest.
It touched our hearts that Justin's success at ArtsQuest solidified his resolve to pursue his artwork on a full-time basis.  It's hard to believe that someone with Justin's talents had any doubt, but we are all proud to be part of his success in some small way.  If you missed Justin at ArtsQuest and would like to take a look at his work, please visit his website at www.JLyonsArt.com or facebook/justinlyonsart.  Congratulations to Justin and the 16 lucky folks who purchased his art at ArtsQuest!
If you are an artist who participated in ArtsQuest in the past and would like to share your story, we would love to hear from you.  Please email us at info@culturalartsalliance.com.
Tagged
Add comment