Story
Elephant Walk Returns with a Splash in Sandestin
July 25, 2013 by Jill Tanner
We were thrilled when we heard that Elephant Walk was returning to Sandestin after a 10-year absence. Recently re-opened, the revived restaurant was very popular from 1985 to 2003. It's a nice blend of casual and upscale, and the menu has a great variety. Enjoy Yellow Fin Tuna Carpaccio, Gulf Shrimp Cocktail, seafood, pasta, steaks, and even a burger or a grouper sandwich. The extensive wine list complements the cuisine and martinis are now served tableside.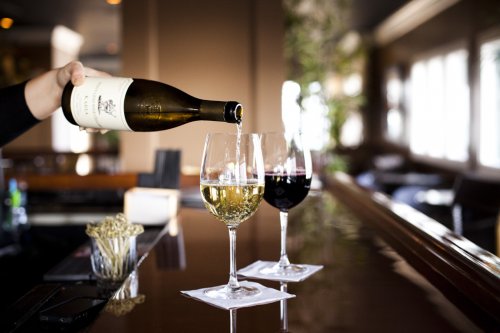 The updated decor is unlike anything else you'll find in the area with an African safari theme. The Governor's Attic is a lounge on the top floor where you can enjoy a stunning panoramic view of the Gulf of Mexico while having dinner and drinks. Elephant Walk also offers dining at the downstairs bar and on the Gulf front deck. The service is impeccable, the views are to die for, and the food and drink are top notch. 
 
 
Check out Elephant Walk for corporate events and semi-private functions. Call for dinner reservations or pop in for lunch to take in the view, indulge in libations, and dine at one of the finest restaurants in town. Lunch is served from 11:00 a.m. – 3:00 p.m. and dinner from 5:00 p.m. – 10:00 p.m. daily. Elephant Walk is located on the Gulf of Mexico in Sandestin Golf and Beach Resort at 4009 South Sandestin Boulevard, Destin, FL 32550.
Tagged
Add comment
Business
Photo Gallery
Town