Story
Linda Miller is the Smile of 30A
December 2, 2012 by Marla Burns
Linda Miller is all about fun. It's something she's always seeking and always seems to be in the middle of. It's hard to tell if she just finds fun wherever she goes, or if fun just finds her.
In the annual South Walton July 4th parade, she wears a fire-engine red outfit covered in sequins and twirls a baton along the entire route. She's done it for years. More about that a little later.
Meanwhile, she's a well known as a dynamite real estate broker at Rosemary Beach Realty. Among the properties she's currently marketing is an $8.75 million spec home. That's right - an $8.75 million spec home - as in "speculation". The owner is investing a lot of money and speculating that Linda will find a buyer. She's earned his trust through other deals. 
The spectacular home is around 6,000 square feet on a giant lot in Paradise by the Sea subdivision between Alys Beach and Rosemary Beach. Buy soon and you can even choose a few of the finishings. It'll be ready for you to move in about this time next year (see video below).
Linda loves her life on Scenic 30A and it shows. The small town Alabama native is livin' the dream and steppin' in high cotton these days, with a bumper crop of prime real estate in South Walton.Growing up in the tiny town of Butler, Alabama (pop. 2,500) with only 80 students in her graduating class, Linda says "It was like Mayberry. It was wonderful, not reality though".
She visited Destin often as a child, when it was just a little fishing village. She remembers standing on the white sand, with the clear emerald waters ebbing and flowing around her feet. Some of her happiest childhood memories took place at the beaches here, and she knew even then one day it would be her home.
Linda left small town Butler to go to the University of Alabama in Tuscaloosa, where she developed her love of Alabama football.  She attended college there during the Bear Bryant years, and although she's a Florida local now, her loyalties still lie with Alabama football.
It can be tricky being an Alabama fan in Florida, and she has to be mindful of that when talking up her team here. "For some reason, people get mad about that, because it seems like we always win," Linda says with a sly smile.
It was 1978 in Tuscaloosa where she received her first real estate license as a part of a continuing education program. She loved real estate, but lacked the confidence to try and live on straight commissions. So she worked in retail and developed her sales skills.
She focused on raising her two children, Sean and Lauren, and the family eventually moved to the charming town of Fairhope, Alabama. She wanted her daughter to go to high school there to give her a good base in a good community. It was then she set out a plan for herself. She determined that after her daughter left for college, she would move to the beaches of South Walton.
In 1998 she moved here from Fairhope, earned her Florida real estate license, and went to work for Sandy Nichols who was the first female broker on Scenic 30A. Sandy became Linda's mentor and taught her the ins and outs of the real estate business at the beach.
Linda's kids are grown now with kids of their own. Her son lives in Lafayette, Louisiana and her daughter lives in Asheville, North Carolina. They've blessed Linda with six grandchildren and she looks forward to their visits.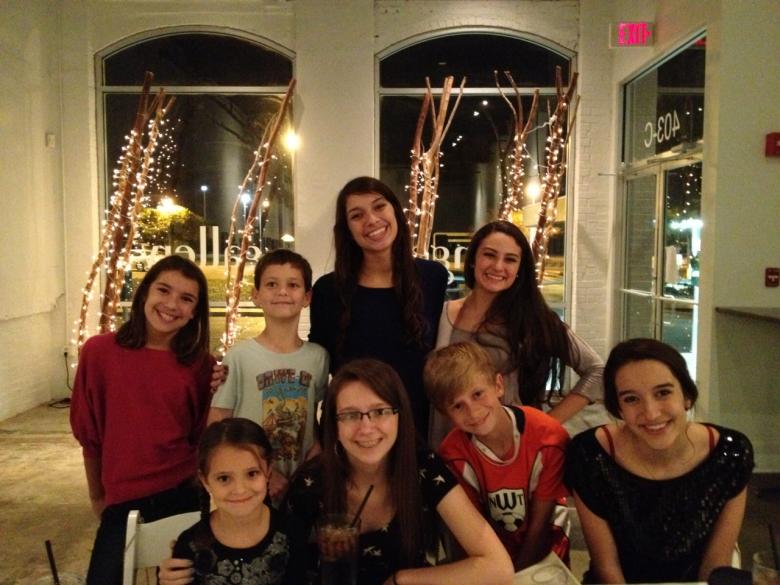 "They're far away," she says. "But the beautiful part is that they always want to come here. Often they come here for the 4th of July."
July 4th for Linda is a special time of year. Her birthday is July 5th, so she participates in the Seaside parade, and has a special talent that draws her kids here for the event. Linda started twirling a baton in high school. The first year she moved to South Walton, she went to the parade in Seaside and noticed a conspicuous absence of twirlers in the competition.
She thought it would really be fun to be in the parade doing what she loved to do, so she called all her former high school majorette friends to see if they'd like to have some fun at the beach. On her 50th birthday, they marched in the parade, twirled their batons and tied for first place.
The following year, she called up her friend Benny Campbell, the Alabama state twirling champion in 1969, and asked him to be their secret weapon. He accepted her invitation, they competed the next year, and won first place.
They've marched in the parade every year since, winning many first place ribbons as The Twirling American Beauties. They've made it a big production with their own float, special music, their own sound guy, and choreographer. Linda says it's her birthday present to herself. Her kids come, and her granddaughters ride on the float, have even twirled with her in the parade, and "it's so much fun for everybody".

Linda the queen, Colby the king, And Brook the driver in the recent South Walton Holiday Parade - she earned the title of prom queen at the Seaside Repertory Theatre's prom fundraiser.
On the real estate front, Linda has fun at her job but she's sharp and experienced. She came to Rosemary Beach two years ago to be the broker, and has built a team that has progressed  from $23 million in sales in 2010, to $100 million in sales so far this year.
She has a recognizable brand that started 11 years ago, fondly known as "the Smile of 30A". The phrase came about when a friend and customer was driving in to SoWal and said, "I've just gotten back on the smile…you know how when you get back on 30A, you just start smiling?"
Linda agreed, and when she looked at a map she noticed Scenic 30A actually looked like a smile. Her first logo was a little crooked smile, and her tag line was "when you own property on 30A, you'll be smiling too".
"I still feel that way," says Linda. "We have the best beaches here".

If you see her sitting on or holding a set of giant red lips you probably won't forget the image. One of her clients found the lip-shaped sofa for her and it's become the center of her marketing - you might see it on the beach, the front yard of a new listing, or in the back of a truck cruising down Scenic 30A.

Linda has fun but she's also worked tirelessly to develop her sales career at the beach. She's come a long way to become Rosemary Beach's number one realtor, with a wealth of experience and over $225 million in career sales.
More about the exceptional spec house. It's a special project with a special client, whom she met through architect Darrell Russell of Boheme Designs. With Russell's help, Arkon Group of Seagrove Beach is building the unique home on the gulf, and it's priced at $8.75 million.
The home is designed in the classic style of an authentic Tuscan villa, with 12-foot ceilings downstairs, and 14-foot vaulted ceilings upstairs, incredible gulf views from all the floors, an infinity-edge pool on the gulf, stone walls inside and out, and many more unique features.
Its estimated completion will be in about a year, and you'll be able to read about it and see video updates on SoWal.com every few months showing the progress of the project.

Linda could arguably be the hardest working woman in real estate, and it can certainly be stressful, but she finds joy in her work.
She says with a twinkle in her eye, "I love fun, I have no fear of fun, and I'm always looking for fun. If I can laugh and have some fun, then it's been a good day. It's pretty much my philosophy."
Check out Linda's website at www.thesmileof30a.com, give her a call at Rosemary Beach Realty at 877-859-5342.
Video
Tagged
Add comment