Story
Rosemary Beach Spring Fling Concerts Every Thursday
April 11, 2013 by Marla Burns
Spring has arrived in South Walton and Rosemary Beach kicks off the season with the ever popular Spring Fling Concert Series!  With crowd-pleasing musicians from New York to New Orleans, Nashville  to Illinois, and South Carolina to Mississippi, the shows start Thursday, March 14 and run every Thursday from 6-8 p.m. until May 16. Sponsored by the Merchants of Rosemary Beach, the events are outside on the lawn of North Barrett Square in Rosemary's Town Center, free and open to the public. 
Scarletta - Thursday, March 14
Visiting the beach from Nashville, Fiddle player Nathan Stoops, lead singer Aubrey Collins (formerly of Trick Pony), and guitarist Benji Harris have created a sound that is pure magic. These talented artists' songwriting, performing and vocal collaborations have captured the attention of the music industry and garnered many fans. The band just released their first single to country radio, "Right Here Right Now", co-written with rock personality Paul Taylor (Winger, Alice Cooper), who co-produced the track with Blake Chancey who says of the band "They have everything it takes in this day and age…musical chops, great vocals, amazing harmonies, and fantastic songs." For more info on Scarletta visit www.scarlettamusic.com.
 
Swear and Shake - Thursday, March 21
When Adam McHeffey (guitar, banjo, vocals) first heard Kari Spieler (guitar, vocals) in 2009, she was playing in their college co-op, where Adam volunteered. "I thought she sounded amazing, but she was selling her CD for ten dollars, and that was just too much for my wallet." Though both Adam and Kari performed regularly around the campus of SUNY Purchase College, it wasn't until the final weeks of their senior year that they recorded "Johnnie," a song Swear and Shake performs to this day. Now based in New York City, in the summer of 2012 they released Maple Ridge. Swear and Shake most recently has shared the stage as direct support for The Lumineers, Delta Rae, and G Love & Special Sauce. For more info visit www.swearandshake.com
The Black Lillies - Thursday, March 28
Another Tennessee band, based out of Knoxville and founded by multi-instrumentalist and vocalist Cruz Contreras (co-founder of Robinella and the CC string band), The Black Lillies have created their own unique brand of country, roots, rock and blues via Appalachia. In April 2009, The Black Lillies released Whiskey Angel, their debut recording, which won the Independent Music Award for Best Album, Americana. Their current album, 100 Miles of Wreckage, has spent more than five months on the Americana radio Top 40 charts – four of them in the top 20! Highlights have included stops at festivals including Bonnaroo Music + Arts, Pickathon, CMA Festival & FanFair and Americana Music Festival; appearances on NPR's Mountain Stage, multiple PBS concert specials, and in June 2011, the band's debut on the Grand Ole Opry – which they have since played eight times. Their songs will haunt your thoughts long after the curtain closes.  For more info visit www.theblacklillies.com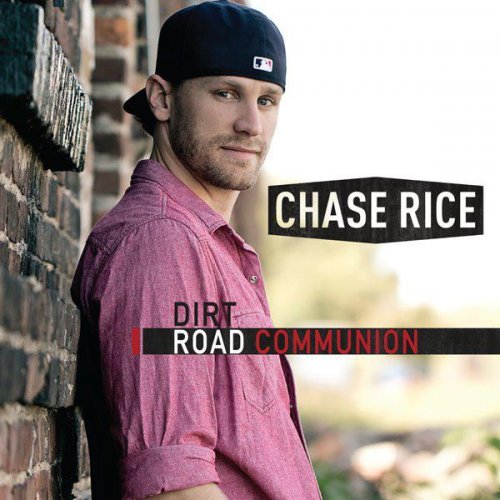 Chase Rice - Thursday, April 4
This Carolina-reared, good-times tunesmith must be dripping adrenaline from beneath his backwards ball cap as he's always at full throttle both on and off the stage. While working the Hendrick Motorsports pit crew by day and honing his songwriting skills by night, Chase landed a slot on the hit TV show Survivor. Viewers tuned in each week to see him blaze through each challenge all the way to the final episode. The program would serve as a spring board bringing Chase to his current home in Nashville where he continues to pierce through the sea of rising acts and stake career benchmarks within the industry. Dirt Road Communion marks the first full length project for Chase serving up his concoction of contemporary country spiked with shots of rocking guitars, hands-in-the-air grooves and lyrical content. He also co-wrote Florida Georgia Line's multi-week #1 smash, "Cruise". For more info visit www.chaserice.com.
 
Gravy - Thursday, April 11
Infusing musical aspects from all walks of life, Gravy's brand of progressive funk rock has garnered a solid fan base, firmly cementing the band as a fixture in the New Orleans music scene. Gravy has established itself as one of the Southeast's rising acts. In addition to accepting an invitation to perform at the 2013 New Orleans Jazz & Heritage Festival, Gravy has performed at several other iconic music festivals including The Hangout Festival and the New Orleans French Quarter Festival. They've also shared the stage with Good Enough For Good Times (featuring members of Galactic), the Rebirth Brass Band and Johnny Sketch and the Dirty Notes. Gravy has released two albums and is currently at work in the studio with plans to release a new album in 2013. For more info visit www.gravymusic.com
Rosco Bandana - Thursday, April 18
The product of teenage rebellion and its consequences, of lost love, false starts and, above all, lasting friendship, Rosco Bandana is what happens when a group of kids take a chance on a long shot and – against all odds – it pays off. Local attention inspired the Gulfport, MS band to enroll in a Battle of the Bands contest sponsored by Hard Rock. They won and were the first band signed to Hard Rock Records. They soon flew out to Los Angeles to work on their debut with acclaimed producer Greg Collins (U2, Red Hot Chili Peppers, No Doubt). The result is a little Americana, a little blues, a little rock & roll all mixed together to make a whole lot of great music!  For more info visit www.roscobandana.com
Dangermuffin - Thursday, April 25
The 2009 winner of the Relix "Jam-Off" and 2011 Relix "Artist on the Verge", Dangermuffin continues to prove that 360,000 readers can't be wrong! They've shared the stage with the likes of Widespread Panic, moe., Grace Potter & the Nocturnals, The Wood Brothers, Langhorne Slim and Tift Merritt. Festivals include Mountain Jam, All Good, Summer Camp, Telluride, Jazz Aspen, Harvest Fest, snoe.down, Wanee, Floyd Fest, Sterling Stage Folk Festival, Taos Mountain Riverbend and Bristol Rhythm & Roots. Sit a moment with Dangermuffin's latest album, Moonscapes, and you'll hear tales of rogue lawmen, forlorn lovers and rolling waves. Based in Folly Beach, SC, the eclectic trio casts a fresh perspective on American roots music. For more info visit www.dangermuffinmusic.com
The Giving Tree Band - Thursday, May 2
From Yorkville, Illinois and led by enigmatic brothers Todd and "E" Fink, The Giving Tree Band make their way to the head of a classy class of young American songwriters and performers. They wield a wide array of instruments from acoustic and electric guitars, slide guitars and banjos to violin, mandolin and pedal steel. A band's band, they all live together, travel together and do everything as one family, harmonizing their voices and lives on and off stage. The most common word among reviews is "undeniable" in regards to the chemistry on stage, the energy in the room and the feeling that something special is happening. With a rare combination of stirring musicianship and exemplary songwriting, the GTB will bring a crowd to their feet for encore after encore. For more info visit www.thegivingtreeband.com
Humming House - Thursday, May 9
"A new Nashville band with a throwback sound" (All Things Considered – NPR) is just some of the buzz swirling around this band and their music. Their self-titled release, produced by Grammy-winning Mitch Dane (Jars of Clay) and Vance Powell (Raconteurs and Buddy Guy) reflects other eras – utilizing everything from parlor guitar to clanging electric guitar, viola to B3 organ and even a singing saw. Humming House's mingling of swing, rockabilly, bluegrass, folk and Irish music, along with electric guitars and surprising lush layers and harmonies, set them apart from growing legions of roots-influenced artists.  For more info visit www.humminghouse.com
Luella and the Sun - Thursday, May 16
Luella and the Sun, one of Nashville, TN's must-see emerging acts defies any singular description. Music Connection Magazine described them in geographic terms as "feverish, bluesy jungle territory." Regardless of how they are characterized, one certain thing is that their sound ignites a soulful blend of blues-hop, gospel and rock, merging a fearless sense of abandon and equal parts restraint. The band deftly works as a unit and every note has purpose, combining minimalist attitude with raw emotion – and even in their most unguarded moments, there's a smoldering vulnerability that's unquestionably mesmerizing. Quickly capturing the attention of the music community, Luella and the Sun is a band that you do not want to miss. For more info visit www.luellaandthesun.com
So all you need is a blanket or low-back chair and be ready to listen to some great regional talent. Come early and enjoy cocktails and dinner at an awesome Rosemary Beach restaurant or get it to go and picnic on the lawn. In the event of rain shows will move indoors to Town Hall. For more info, visit rosemaryconcerts.com.
See SoWal.com Live Music for a complete calendar of local music in and around South Walton.
Tagged
Add comment