Story
Rosemary Beach Foundation Donates to Local Organizations
November 8, 2012 by SoWal Staff
Rosemary Beach Foundation has donated $40,894.54 to eight local educational, cultural and charitable organizations.  These agencies served as volunteers for the Coastal Living Ultimate Beach House.  The home located in Rosemary Beach was open for tours from June 28 – October 7, 2012.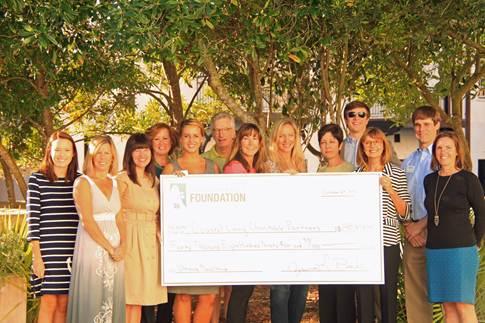 Volunteer charity partners:  Alaqua Animal Refuge, Children's Volunteer Health Network, Cultural Arts Alliance, Ohana Institute, Seaside Neighborhood School, Seaside Repertory Theater, South Walton High School and TESLA (Technical Engineering Science Learning Academy)   (Photo: JConley Images)
"When Stan Benecki, Builder of the 15th Anniversary Coastal Living Ultimate Beach House, and Coastal Living Magazine selected Rosemary Beach Foundation to be the designated Host Organization, we were thrilled at this most wonderful and very generous opportunity. We then realized the magnitude of this endeavor: A 58-day home tour period with an estimated 6,000 to 10,000 tour guests requiring 700 home tour volunteers. It quickly became a 30A community event with participating organizations supplying volunteers. This would not have happened without the dedicated commitment of our 30A Host Partners representing education, cultural arts, youth health services, and animal refuge. Such a combined effort of 30A organizations could become a model for similar community endeavors in the future."  - Steve Stevens, Vice-President, Rosemary Beach Foundation.
To celebrate their 15th anniversary of Coastal Living Idea Homes, the Ultimate Designer Beach House combined the impeccable talents of residential designer Lew Oliver with Whole Town Solutions, builder Stan Benecki with Benecki Homes, and designer Erika Powell with Urban Grace Interiors
"The Cultural Arts Alliance of Walton County is honored to have been chosen by Rosemary Beach Foundation as a non-profit partner for the Coastal Living Ultimate Beach House.  We are extremely grateful for the generous spirit of the Foundation board and staff and proud to be associated with so many other important organizations.  The proceeds received by the CAA will enable us to continue to fulfill our vision of making Walton County a destination for artistic and cultural excellence through which lives are enriched, economy is stimulated and community is strengthened." – Jennifer Steele, Executive Director
Rosemary Beach Foundation, Inc. is a 501(c)(3) nonprofit charitable organization under IRS ID #20-3764896 and promotes cultural, educational, literary and other charitable activities in Rosemary Beach and Walton County.
  
Their annual programs include Girls Getaway, Music in Pictures, Rosemary Beach Unleashed, and Walk Her Way.  In addition, throughout the year, they host a variety of lectures, workshops, conferences, exhibits and performances.  www.rosemarybeachfoundation.org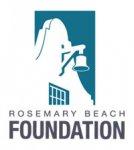 Tagged
Add comment