Cooler Temps and Hotter Fishing
October 2, 2011 by Larry Pentel
The first "real" cool front of the season came in at the start of October, right on schedule for Mother Nature. The fish should start feeding longer and harder and all the normal Fall migrations will be on the move.
October and November are probably the most exciting times to be on the Gulf close in for this part of the world, you just never know what you might encounter. I have seen (lots) of Sailfish right up on the bar, big schools of Mahi, Tunas and of course, all the expected runs of Kings, Flounders, Triggers etc. That's what keeps fishin' junkies like me going I guess.
My folks yesterday morning had to contend with the stiff North wind of the front. We tried trolling up in close (where it was slick) and had LOTS of bites from big axe handle Spanish but trouble in getting 'em to the boat. After an hour and a half we only had four in the box after having probably 30 strikes. Several comments about "That's why they call it fishing and not catching" so I changed the plan to bottom "catching".
Bumpy but productive--another 2 dozen pinks and Vermillion's that wouldn't fit on the board as well!
This father and son team had never fished here and were used to fishing the Sarasota area. They were amazed at catching keeper Groupers on a four-hour trip just a couple miles off the beach.
They pull harder than a trout!
This couple drove down from Tenessee to catch their first groupers. They had scheduled two morning trips in a row but we got weathered out on the second. Luckily, they figured out how to catch 'em on the first one.
More happy first timers.
With all the great catches we have there are some days (luckily not many) where things just won't came together. One of my regulars and long time fishing buddies booked me to take some of his out of town family to go grouper fishing. A pretty day and the fish bit good but we just couldn't get the big ones to the boat. They landed 17 groupers but only two of those made the government-mandated size limits. I did tie on 23 hooks though due to "The big one that got away" that morning so they had lots of shots! I just wish my experienced friend would have come with to teach those kids how it's done!
Like everyone who has to get up early and work long hours I sometimes get a little wore out no matter how much fun those around me are having. The other morning I stopped the race of filling up the live well to admire the sunrise for a couple minutes and took this pic...luckily the bait bit real good so we didn't run short due to my distraction!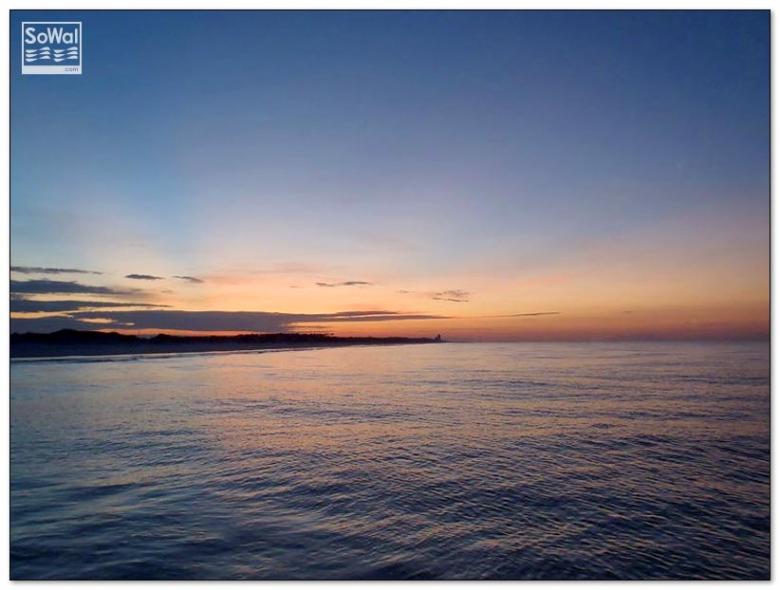 Views like this make it all worthwhile!
Get out there and get a few good scenes in your own mind to help through the hard times. Nothing like time on the water to make you feel alive!
Tagged
Add comment