Story
Cosmic Vibrations Music Festival Oct 29
September 18, 2022 by SoWal Staff
Cosmic Vibrations Music Festival will be visiting nearby Niceville on Saturday, October 29th, bringing an other-worldly musical experience like no other to the Mattie Kelly Arts Center on the campus of Northwest Florida State College.
Cosmic Vibrations Music Festival is about the love of music entirely inspired by the artist who writes and records the songs we love. The name Cosmic Vibrations pays homage to both relating to the universe or cosmos, and the characteristic emanation, aura, or spirit that infuses or vitalizes someone or something and that can be instinctively sensed or experienced.
Very limited tickets will be available as the max capacity is only 2,000.
We're thrilled to introduce something new, totally unique, and incredibly spectacular for The Northwest Florida area named Cosmic Vibrations Music Festival by Outsider Productions, co-hosted by the Mattie Kelly Arts Center at NWFSU on Halloween weekend Saturday 12pm- 11pm October 29, 2022. Costumes are encouraged but not required.
Cosmic Vibrations Music Festival is the first music lineup of its kind in the area that celebrates the eclectic lineup, a cosmic love-letter to the sweet sounds of Psych-rock, Indie, Freak Folk, Bluegrass, Americana, and Experimental, which will cater to music lovers who crave live performance in its mastery.
This One-of-a-kind lineup boasts talent ranging from the West Coast to the East Coast and places in between. Still Corners, Strange Weather, Timothy Eerie, AirPark, Cat Janice, John Vanderslice, Andrew Goldring, Twain, JD Pinkus, Tender Mercy, and Rodney Norman, advise giver, philosopher, and comedian. Rodney will also be announcing our talent and sponsorships.
Beyond the singer and songwriter's larger-than-life musical performances and productions, expect interactive art installations, food and beverages, and a moment in time to connect with the community that ties us all together.
Instagram: @Cosmic_vibrations_music_festival
Tiktok: @Cosmicvibrationsfestival
Facebook: www.facebook.com/cosmicvibrationsfestival
Snapchat: @Cvmusicfest
Cosmic Vibrations Website: www.Cosmicvibrations.live
YouTube: www.youtube.com/channel/UCyTBIFAqCet06xp1wnX1YoQ
Still Corners
THE LAST EXIT is the fifth studio album from Still Corners, which will be released on 22nd January 2021 on Wrecking Light Records.  With the shimmering desert noir sound the band has become known for, THE LAST EXIT takes you on a hypnotic journey, one filled with dilapidated towns, mysterious shapes on the horizon, and long trips that blur the line between what's there and not there. Greg says, "We found something out there in the desert – something in the vast landscapes that went on forever."   THE LAST EXIT consists of eleven beautifully crafted songs with organic instrumentation, cl-toned guitar, spacious drums and the smoky croon of Tessa Murray. Album highlights include "The Last Exit", "White Sands" and "Shifting Dunes" all of which evoke the vast space of the desert and rolling unconcerned skies.   The album was brought further into focus by the pandemic when almost everything was forced to stop. Tessa explains, "There's always something at the end of the road and for us it was this album. Our plans were put on hold – an album set for release, tours, video shoots, travel. We'd been touring nonstop for years, but we were forced to pause everything. We thought the album was finished but with the crisis found new inspiration and started writing again."    It was in this context that songs like 'Crying', 'Static", 'Till We Meet Again' were written, reflecting on the impact of isolation and the need for social contact and intimacy.  First single, 'The Last Exit' is the final chapter of the Still Corners' Road Trilogy. What began with 'The Trip' and was followed by 'The Message' concludes with the stunning 'The Last Exit'.  The video, inspired by the 1975 film Picnic at Hanging Rock, finds Tessa pulled into the mysterious rocks of Joshua Tree.  Tessa explains -   "In a world where everyone thinks all the corners of the map are filled in we like to suggest there's something beyond that, something eternal in the landscape and in our psyche.  Maybe you don't see it every day but it's there and that's what we are trying to connect to."   With a galloping beat, teardrop vocals and silver-tone guitar, The Last Exit races down a lonely highway to destination unknown. Elegant and searching with a grand piano ending, The Last Exit will remind you of another world beyond the one you see.   
STRANGE WEATHER
 Strange Weather is the experimental-pop project of singer/songwriter/multi-instrumentalist Sean Brennan. In their bones, the songs are timeless classics, embodied as romantic psychedelia – cinematic daydreams with echoes of Talking Heads, Pink Floyd, and Esquivel.  Born outside Baltimore, Brennan began composing for chamber ensembles in his teens. After studying poetry at college, he began working at a studio in his hometown, producing music for television, radio, and theatre. In 2011, he relocated to Brooklyn where he currently lives with his wife.  Brennan has been diagnosed with a rare genetic eye disease called Choroideremia, and he is gradually going blind. After a few years of accelerated vision loss, in summer 2014 Brennan moved to the beach near Assateague Island, Maryland, where he built a studio and began work on a full-length album, Suspending Disbelief. The first single, "Coaccidents", was released in May 2019, and won First Prize in the Great American Songwriting Contest.  In 2017, "Little Bit of Light" was used by GEICO in their Motorcycle campaign. Strange Weather has expanded into a rotating cast of characters that includes Callie Brennan, Davis Rowan, Paul Peglar, Sarah Mount, Matt Tobin, Slark Moan, Dan Drohan, Meia Noite, Yula Beeri, Isaac Gardner, and Avram Fefer.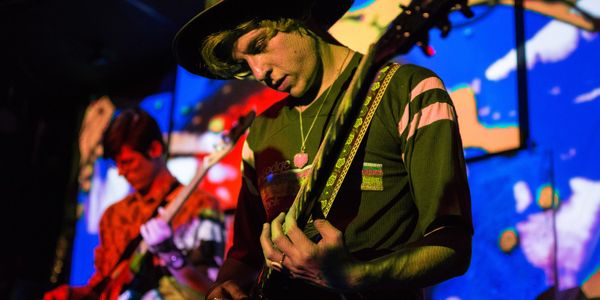 TIMOTHY EERIE
 Psych pop with deep grooves & endless ego deaths.
"It's no accident that the name Timothy Eerie is so close to Timothy Leary, this is the aural equivalent of two tabs and a trip down the rabbit hole." Pure Honey Magazine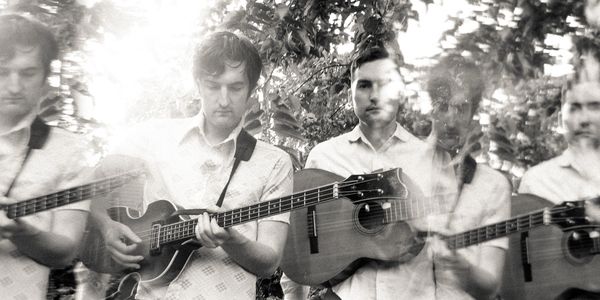 AIRPARK
Formed in 2017 by brothers Ben Ford and Michael Ford, Jr., Airpark is a Nashville-based duo whose songs explore the wide expanse of forward-thinking pop music. It's a sound that's both timely and timeless, rooted in sharp grooves one minute and dreamily rounded edges the next. Over the course of four EPs, the Fords have created music that's honest and ever-evolving, glued together by nuanced arrangements, an attention to melody, and the refusal to make the same record twice. On the precipice of the release of their debut album, Prehistoric Feeling - featuring production from Tennis, St. Lucia, and Eric Cannata (Young TheGiant) - Ben and Michael double down on their unique brand of pop. Tracked in Highland Park, Los Angeles - the Fords created an effortless and joyous work that, with the passing of time, will take listeners back to the exact place they were when they first heard it. Appearances from EricCannata (Young The Giant), Jean-Philip Grobler (St. Lucia) and Jessie Baylin provide inimitable flourishes to the eleven song debut. Prehistoric Feeling is available everywhere 9/16/22.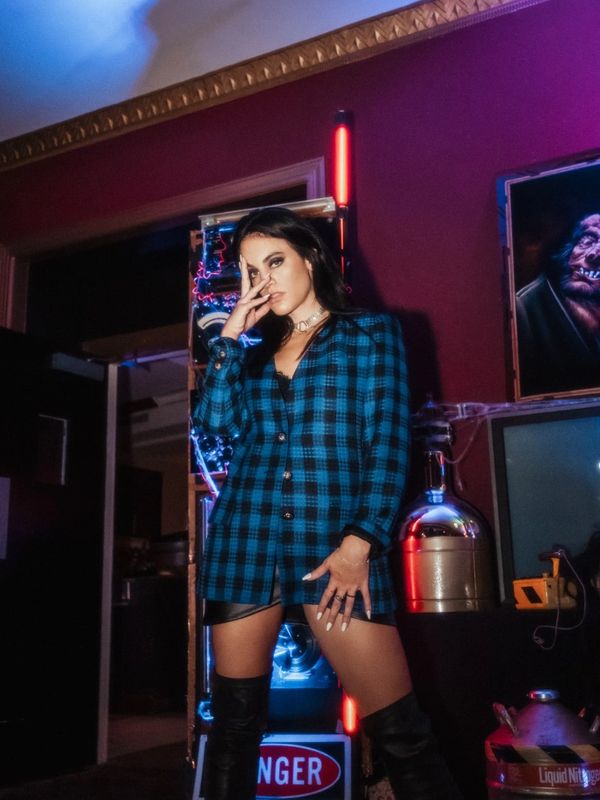 CAT JANICE
This indie pop musical catch brings together soaring vocals, driving guitars, and sizzling synths for fun, bright bops with a sophisticated edge. She takes influence from groups like Portugal. The Man, Dua Lipa and CHVRCHES and brings us high energy with snappy beats and thumping bass lines.  Growing up in a musical family, Cat learned to play violin and piano at an early age. She was classically trained for 18 years, spending time in orchestral productions, jazz bands, and in the theatre. Hailing from the Washington, DC music scene, she is surrounded by incredible musical diversity that influenced her eclectic musical style.     Cat is the winner of the 2019 Washington Area Music Award (WAMMY) for Best Rock Artist in the Washington, DC metropolitan area. Her music been featured by Netflix and ABC. and she is an active member of the GRAMMY Recording Academy.
JOHN VANDERSLICE
Over the course of his extensive career as an influential songwriter, record producer, and studio owner, John Vanderslice has carved out a singular place for himself in the landscape of American indie rock. Raised in rural North Florida, Vanderslice was forced into piano lessons as a young child, and eventually picked up the guitar and started writing songs as a teen. His relationship to songwriting transformed at fourteen when he was given a Tascam 424 tape recorder—the process of using the tape deck as an instrument was a revelation for him, and he began to channel his early influences (Led Zeppelin, the Kinks, David Bowie) into freewheeling, intuitive explorations of song. After moving to San Francisco in 1989, Vanderslice made three records as a part of the experimental band MK Ultra, including the critically-acclaimed The Dream is Over. His obsession with recording craft persisted: while working as a waiter at Chez Panisse in 1997, he opened Tiny Telephone Recording as an affordable outlet for the Bay Area's indie rock community. Tiny Telephone has since developed into a laboratory for some of the most inventive recordings of the genre, including the prolific output of Vanderslice's own solo projects. Between 2000 and 2014, JV released 10 records on Barsuk, Dead Oceans, and Secretly Canadian, and collaborated as a producer and musician on records by Spoon, the Mountain Goats, Okkervil River, Death Cab for Cutie and Tune-Yards. He toured tirelessly across the US and Europe, playing over 1000 shows and headlining tours with Sufjan Stevens and St. Vincent.  After the tour cycle for 2013's double release of his solo album Dagger Beach and his Bowie re-imagination Vanderslice Plays Diamond Dogs, Vanderslice took an extended break from his solo career in order to build an ambitious new Tiny Telephone studio in Oakland, and to take on record producing as a full-time job. Since that time he has produced over 70 records by artists such as Grandaddy, Samantha Crain, Into It. Over It., Teen Daze, Cherry Glazerr, Sophie Hunger, Frog Eyes, Bombadil, and Strand of Oaks. In April 2018, Vanderslice decided to leap back into his solo career with full force, hunkering down for over 50 days with Telephone engineer/producers James Riotto and Rob Shelton in a process that yielded The Cedars—Vanderslice's most ambitious record to date. The album's name is taken from an 11 square mile serpentine canyon that exists in the remote wilderness of West Sonoma county, 90 minutes north of San Francisco, where Vanderslice owns a small portion of communal land nearby. The Cedars is filled with one-of-a-kind geological phenomena: Mars-like red slopes, bizarre mineralized rock formations, and high-alkaline springs that have fostered over 8 different plant species found nowhere else in the world. Vanderslice developed an obsession with this area not only because of its mysterious beauty, but also because it's almost impossible for anyone to get there due to natural barriers and the surrounding private land ownership.  This obsession with finding the impossible was channelled into his new record: The Cedars (out on Native Cat Recordings spring 2019) approaches the craft of songwriting from every direction but the front, in a non-linear process driven by drum machines, synthesizers, and an unpredictable palette of sonic textures. In an act of getting both figuratively and literally lost in the woods, Vanderslice finds himself favoring chaos and deconstruction over well-worn paths of familiar sounds and instrumentation for his new album—and the results have landed him in a place that's uncharted, under the spell of a myth.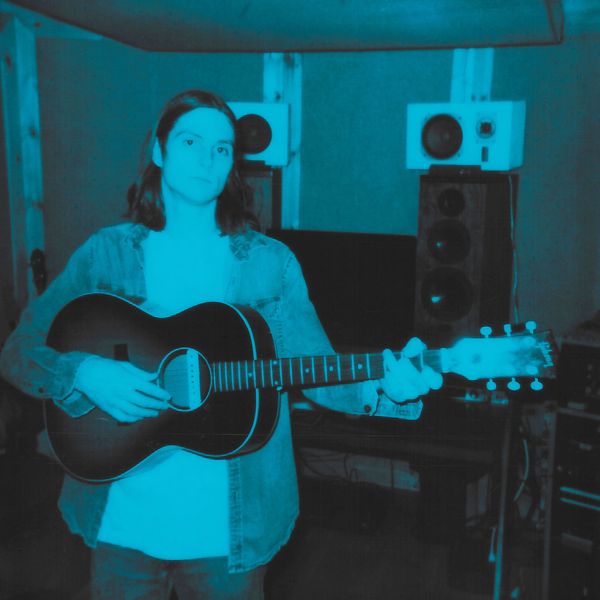 ANDREW GOLDRING
A restless musical explorer, Andrew Goldring's fascination with the recording process borders on obsession. The Nashville based songwriter, producer & multi-instrumentalist has spent thousands of hours working behind a studio desk.
His 2019 release Fluorescent Memories was born from many collaborative sessions with friends. Letting go of any pre-conceived notions from his long history of past projects, he set out to create an album for listeners to get lost in from front to back.
Enlisting the help of California based producer Jon O'Brien to guide the creative process, he crafted his own brand of americana flavored indie rock, compounding emotional storytelling with an immersive soundscape.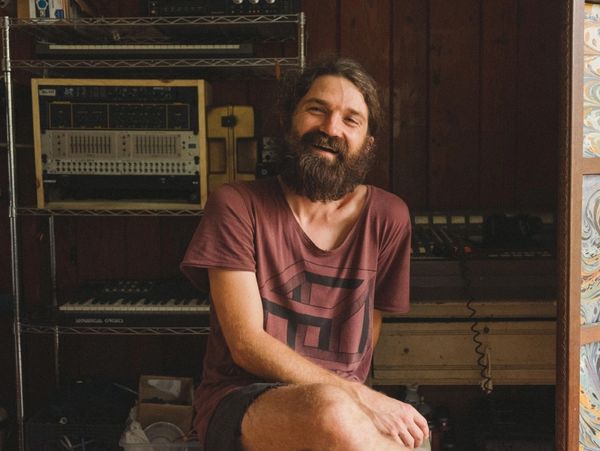 TWAIN
"Hello ,  I'm mat and I make the twain music.  Twain is just a name for an inner location that I am fascinated by.  I think it's a place we all have in common.  there are endless ways to try to describe it and twain is just my attempt.  I love the feeling of the destination that evolves out of making records and playing shows. It's cumulative.  Outside of the twain, I've had the pleasure of contributing to records and performances by other artists, including - Big Thief, Courtney Marie Andrews, Buck Meek, Langhorne Slim, Spirit Family Reunion, the Deslondes, Westerman, Michael Nau, Low Anthem, the Killers and other sweet souls"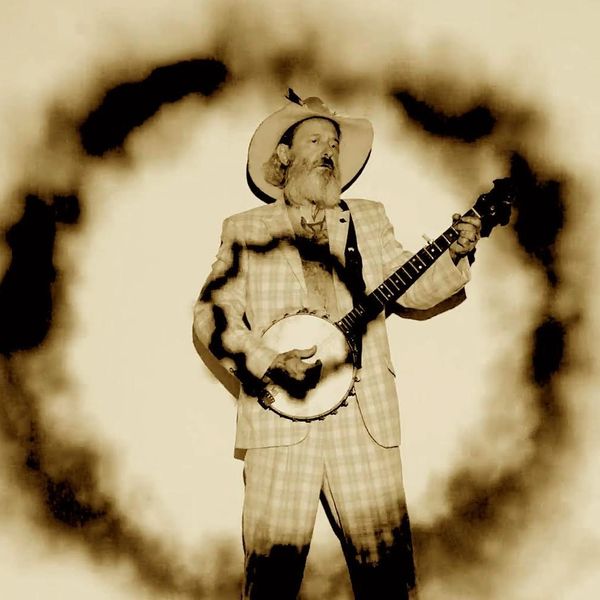 JD PINKUS
JD Pinkus is an American bassist best known for his work with American punk band Butthole Surfers from1985 to 1994 and since the 2009 reunion. In 1990, he and Butthole Surfers' lead vocalist Gibby Haynes released Digital Dump, the only album from their psychedelic house music side project The Jackofficers. Upon leaving Butthole Surfers, Pinkus worked full-time with the Austin trio Daddy Longhead, which he had assembled during his waning months in the band, and which included longtime Atlanta associate Jimbo Young on guitar and Rey Washam on drums. Daddy Longhead retired after 10 years, leaving Pinkus free to explore other projects including Skinny Leonard and Areola 51. Pinkus played with Helios Creed on his albums NUGG: The Transport [1996] and Activated Condition [1998], and has also collaborated with Bad Livers frontman Danny Barnes several times in a live setting. JD Pinkus then co-founded the band Honky who went on to record five albums and are still currently active. Pinkus also performs with Pure Luck,who released a self-titled release in 2017 on Heavy Feather Records. He leaves his bass to play Banjo and Guitar in this project. On their 30th anniversary tour in 2013, Pinkus joined the Melvins in place of Jared Warren (on paternity leave) as well as performing with the opening Honky. He subsequently joined the Melvins full-time, touring with them in 2014 in support of the album Hold It In, which also featured Butthole Surfers founder Paul Leary, and again in 2015. He also plays on the song Captain Come Down which was first released in 2015 on Chaos as Usual, a split release with Le Butcherettes, and later included on the 2016 album Basses Loaded. In 2018, JD Pinkus released a solo album, Keep on the Grass on cassette tape on Danny Barnes Minner Bucket Records and later Vinyl and Compact Disc through Heavy Feather Records. It was recorded entirely on banjo and features a rendition of the song Bride of Crankenstein from the Melvins album Hold It In. The Keepon the Grass album release show was with Sleep in San Pedro on September 15th 2018.  On February 12, 2018, the Melvins announced that Pinkus would be joining them, alongside current bassist Steven McDonald (Redd Kross), on their next album and subsequent tour. Released on April 20, 2018, the aptly titled Pinkus Abortion Technician features both bass players and four songs written or co-written by Pinkus. In May of 2021 JD Pinkus and Daddy Longhead released another album titled 'Twinkle" which was originally recorded but not distributed in 1998. JD Pinkus is now releasing his second solo "space grass" banjo album titled "Fungus Shui." The album was written, recorded, and mixed by Pinkus himself at Plastic Cannon Studio in Asheville, North Carolina. The album was mastered by Kramer. Fungus Shui LP's are being released on Shimmy Disc and CD's available through Heavy Feather Records on August 20th 2021. 
TENDER MERCY
"Nocturnal reveries in the vein of minimal Radiohead compositions. Mark Kramer (Tender Mercy) has cultivated a distinctive singer/songwriter style, a black, evocative character, preferring the shadows to the light. His voice haunts the spare guitar notes like an utter specter. Songs like these play over the end credits of drama films that have faded to black following some sort of traumatic event. "  - Cassette Gods 
Tagged
Add comment