Story
Early Spring SoWal Fishing
March 12, 2018 by Larry Pentel
Been a long time since I stopped and wrote a fishing report.
We have not had a lot of calm days to get out this spring. The temps warmed up quick after the record cold of January and we had a few real pretty days around Valentines. Last week had 5 nice days but it went and got cool again. Big front coming through on the weekend that is supposed to have the temps back down to the low 60's next week.
The early warm up had the fish start migrating early. There have all ready been a couple cobia caught, a few Kings and the Spanish are thick over at St. Andrews Bay. I'm sure this cool snap will slow everything back down to "normal" timing.
Triggerfish opened (finally) on March 1st at one per person with a 15" minimum fork length. Boy is it nice to keep Triggers again! We have been fortunate enough to have a limit every trip so far. Plenty of Vermillions and Pinks as well for table fare and the big wrecks have some Big Jacks for those folks needing to get a battle going. Groupers are still thin to non existent but there seem to be plenty of Red Snappers around.
Dad came up with a Jack and each of the kids had a Snapper this drop.
Sometimes you just have to sit down after battling an AJ!
They are fun to catch!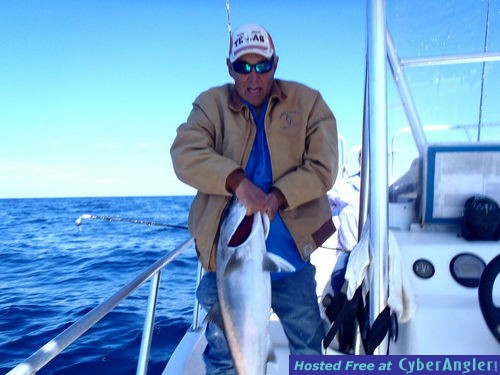 But sometimes hard to hold onto!
Triggers, Vermillions and Pinks. Dinners for days.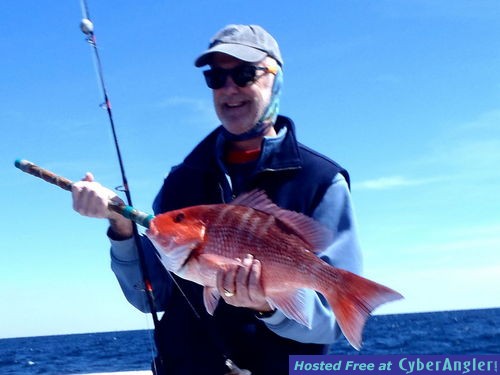 Plenty of Red Snappers to play with.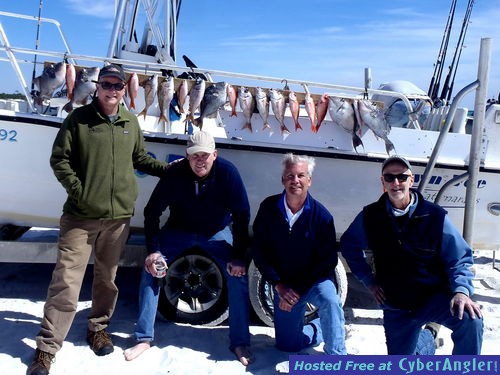 The nice thing with the 15" limit is we just keep the Big Triggers.
Spring Break family fishing, good times had by all.
I'll be back at it as soon as Gulf the calms down in a couple days. Looking forward to cobia season and being able to yell " There he is". No matter how good the fishing is right now it seems we are always ready for the next species to start....
Tagged
Add comment