Hot Weather Hot Fishing in South Walton
July 3, 2012 by Larry Pentel
Whew! I'm glad June is over. With all the bad weather, including Tropical Storm Debby I only got to run 11 days out of the month. I hate losing so many days during Snapper season when it's "easy"! The Feds got pressured by quite a few coastal politicians ( not the least of which was Rep. Steve Southerland- thank you) about all the lost days in Red Snapper season and they (NOAA) have extended our (meager) 40 days an additional six. So it's official, we can keep Red Snapper through July 16th.
The other BIG fishery news was of course the opening of Black (gag) Groupers on July 1st for four months. One good (GREAT) thing to come out of TS Debby was a BIG movement of Gags up in close. While they are still not easy to catch ( ask my folks from this afternoon ) they are easy to find and get to bite right now. Just check out the pics below from the past few days!
Okay- it's not Grouper season yet-- I don't think these folks care!
 

These Guys fished a short afternoon trip-- with bass tackle and 25# line--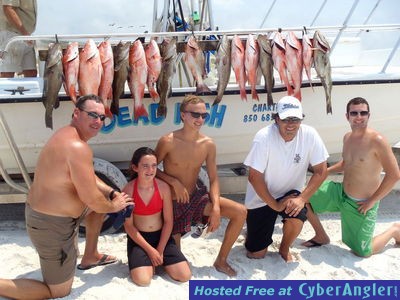 It's Grouper Season !! These folks got in the opening morning--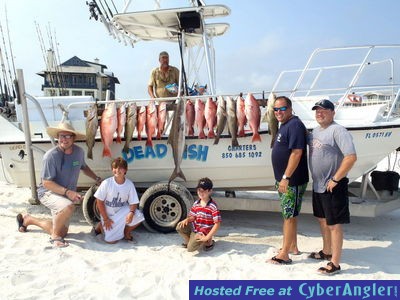 The opening afternoon wasn't bad either with a fine bonus cobia !
 

This mornings trip-- and we came in an hour early on a 1/2 day ! 
 

This afternoons anglers- not bad for "newbies"- I did tie on a bunch of hooks to lost groupers though........
 
The fishing great, the weather pattern looks wonderful- get out there and catch something while it's HOT!
Tagged
Add comment