Story
Sacred Heart and Forrest Williams Band Team Up to Benefit the Arts
May 16, 2013 by SoWal Staff
Sacred Heart Hospital on the Emerald Coast and the Forrest Williams Band are teaming up for a great concert on Friday, September 20 at 6 p.m. Save the date for the Backyard Boogie for the Arts featuring the Forrest Williams Band & Friends in Santa Rosa Beach. Proceeds from the event will benefit Sacred Heart Hospital on the Emerald Coast's Arts in Medicine program.
Ticket price is $35 and includes a chance to win great door prizes. The outdoor concert will be held at Williams Backyard Boogie at 1921 Chat Holly Road in Santa Rosa Beach. Visit www.sacredheartemerald.org for more information and ticket sales. Stay tuned for more details!
Arts in Medicine
Arts in Medicine is an emerging field within health care that addresses what many have long known and medical research is now proving – that music, writing, dance, storytelling and other art activities can play an important role in healing not just the body, but the mind and spirit of an individual.
In Fall 2011, Sacred Heart received a grant to implement an Arts in Medicine program at its Emerald Coast location. This grant funding allowed the hospital to enhance the healthcare setting for patients, visitors and caregivers through the arts. Through the program, Sacred Heart brings artists into the hospital to provide activities at the bedside and outpatient clinical areas and waiting rooms. Types of activities can include visual, musical, theatrical, movement and written arts. The goal of the program is to enhance our patients' health care experience, provide respite and rejuvenation to our staff, and promote community wellness. Go to www.sacredheartemerald.org/arts for more information about Arts in Medicine and volunteer opportunities.
 
Forrest Williams Band
Growing up in the hills of Arkansas, Forrest Williams picked up the guitar when he was 14 years old and has been playing ever since. He grew up listening to Rock, Blues, Country and Folk music from the 60's up to present day, which has influenced his songwriting. His style covers a variety of music, incorporating the acoustic guitar and the harmonica. Pherrel Williams has been playing keyboard and keyboard bass for more than 20 years. Starting her professional music career at the age of 13 while touring with her family band, Pherrel has seen her share of stages. Forrest and Pherrel met in 2000, married 2001 and started their music adventure in 2004. The road has led them to Florida where they've been welcomed by a community of talented musicians.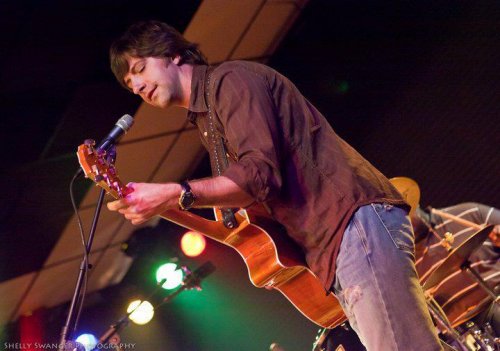 Tagged
Add comment