Fish Everywhere!
June 21, 2010 by Larry Pentel
I know it's been a couple of weeks since I wrote but I have been working 14-15 hours a day, running 2 trips every day and cleaning fish for hours.
To say that fishing has been easy is putting it mildly. LOTS of big Red Snappers (had a 20-pound fish today).
Plenty of Kings with a lot in the 25 to 40 pound range. A few groupers around, plenty of Amberines and even a few cobia coming through.
I'll let the pictures speak for themselves- remember - all these pictures are from short trips- 4 hours max and some are from 2 and 3 hour afternoon trips.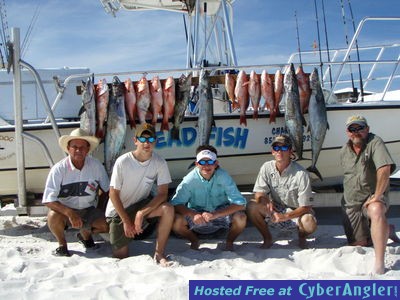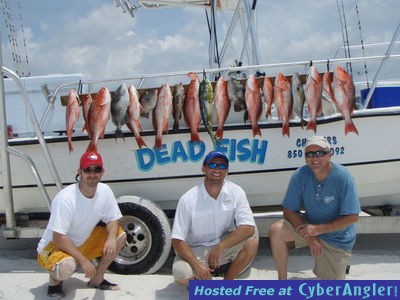 Lots of talk with the media about the oil. I have seen tar balls floating offshore on 2 different days. They were in small areas and not scattered all all over. I have not seen anything the past 2 days.
There has been NOTHING washed ashore at Grayton. I have heard stories of tarballs on the beach further east but I have not seen anything my self except white sand and clean water (june grassy though) on the beach.
What I have heard is that some tarballs washed up and it was no big deal. Folks were still swimming and laying out on the beach. You just looked down when you crossed the high tide mark to be sure you didn't step on one.
Things may change, I sure don't know, but so far it's all still good here. While I'm sure there is a lot of oil out there somewhere, all the media hype I have seen has been way exaggerated so far.
Tagged
Add comment