Story
Flutterby Children's Art Festival at Rosemary Beach Nov 8 & 9
November 6, 2014 by SoWal Staff
As the beautiful Monarch butterflies make their way to the Gulf Coast this fall, the Flutterby Children's Art Festival flitters into the beautiful town of Rosemary Beach Novermber 8 and 9. It's a SoWal fall tradition where children and families celebrate among the monarchs and enjoy a weekend-long festival of fabulously fun activities on East Long Green in Rosemary Beach, Florida from 10 a.m. to 4 p.m. Saturday, Nov. 8, and Sunday, Nov. 9.
As part of the annual tradition, children create their own butterfly wing masterpieces to wear in the butterfly costume parade each afternoon at 3:45pm. Kids will also enjoy using their creativity to build other butterfly crafts. Master Gardener Snookie Parish will be on hand teaching children the art and science of building their own butterfly garden. Celebrating art and nature, hundreds of butterfly paintings created by Walton County students will be on display throughout the festival.
"The Flutterby Festival is a fun event for kids of all ages," said CAA Director Jennifer Steele. "We've enjoyed adding new elements each year, including hands-on and interactive stations that allow participants to learn, explore, experience and create."
This year's festival will include a local "celebrity" dunking booth, Imagine Faces face-painting booth, a science area, food vendors including Dog Man Du, live music by Ohana Institute students, numerous children's activities and a chance to win exciting raffle prizes.
New this year, festival-goers wanting to experience Flutterby in groups may reserve tables with seating for up to 10 people. At $50 per table, per hour, this offers the perfect space for painting butterfly wings with friends, group gatherings, playdates, parties and picnic dining. Reservations may be made in advance by emailing jennifersmith@culturalartsalliance.com.
Flutterby Festival 2014 Event Schedule Saturday and Sunday | November 8-9, 10 a.m. to 4 p.m.
10:15 a.m. 30A Ballet performance
10:30 a.m. Kids' Zumba!
11:00 a.m. The Magical Metamorphosis Show: a funtastic butterfly- themed magic show
12:00 p.m. Seaside Repertory Theatre Storytelling
12:30 p.m. The Magical Metamorphosis Show
1:00 p.m.   30a Dance Wave performance
1:30 p.m.   Seaside Repertory Theatre Storytelling
1:00 p.m.   Stiltwalker/Balloon Animals
2:00 p.m.    Hula Hoop Contest with prizes
2:30 p.m.    Live Music by Ohana Institute Students
2:00 p.m.-4:00 p.m.  Izzie the Fairy & "Glitter" her Dragon 
3:45 p.m.   Izzie leads the Butterfly Parade
Izzie the Fairy & "Glitter" her Dragon! An enchanting fairy nammed Izzie and her pet dragon "Glitter" will spread music, stories, laughter and art all afternoon. You can catch her for a photo opp or stop and listen to her fun story that will turn participants into living works of art through the eyes of her magical face-painting skills.
Select local artists and photographers will exhibit their works during the festival. You'll see Justin Lyons, Mary Kay Samouce, Chandler Williams with Modus Photography, Moore Family Folk Art, Juan Fransisco Adaro and Shelly Swanger. Adaro and Swanger were recently awarded South Walton artist and photographer of the year. 
Local photographers Shelly Swanger and Chandler Williams will conduct 20-minute family photo sessions for $100, perfect for holiday cards and to capture your family photo in the beautiful setting of Rosemary Beach.  
 
Come out and flitter! Admission to the festival is free and open to the public. Some activities within the festival require a fee.
Be a Flutterby Volunteer!
Individuals, families, groups, and student organizations - get involved by volunteering during Flutterby Festival. Visit the Cultural Arts Alliance website and fill out our on-line volunteer form. Come help create an environment for kids to flitter.
 
Presented by the Merchants of Rosemary Beach and the Cultural Arts Alliance of Walton County (CAA), the annual Flutterby Festival celebrates art, nature, and the migration of the Monarch Butterfly. The family-friendly event is sponsored by SoWal.com.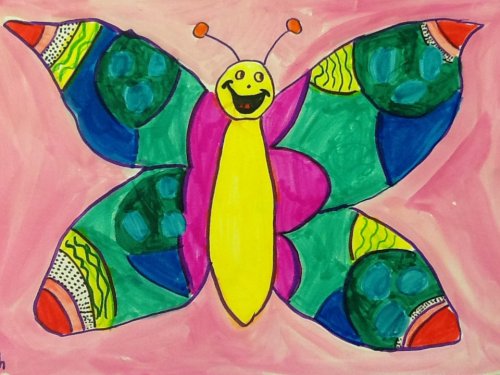 Hayleigh Roberson of Butler Elementary (second grade) is the winner of the Flutterby Festival featured artist. Her artwork will appear on the tee shirts available for sale at the festival November 7-8 in Rosemary Beach.        
The Cultural Arts Alliance of Walton County (CAA) supports the arts through leadership, advocacy, funding, programs and education. The vision of the CAA is to make Walton County a creative place in which to live, work and visit - a destination for cultural and artistic excellence where lives are enriched, economy is stimulated and community is strengthened.  Learn more at CulturalArtsAlliance.com.
Video
Tagged
Add comment
Business
Photo Gallery
Town
Destination