Story
CAA and FFT Present The Full Plate Project
March 28, 2015 by SoWal Staff
The Cultural Arts Alliance of Walton County is joining forces with Food For Thought Outreach to create The Full Plate Project, a community-wide art project that will raise funds to aid overall child development by eliminating hunger at home and restoring the arts in Walton County schools. 
 
Want to help a hungry child and support the art programs in Walton County Schools?  Then step up to the plate and bring your creative best to the table for the Full Plate Project. Artists of all ages and skill-levels will transform plates into works of art that will be exhibited and sold at the ArtsQuest Fine Arts Festival, May 8-10, 2015.
 
"Part of the CAA's vision is to make Walton County a culturally and artistically excellent place where lives are enriched and community is strengthened through the arts," says CAA Executive Director Jennifer Steele. "Furthermore, we know the arts can be part of the solution to larger issues in our community, such as childhood hunger, which is why we have established our new 'pARTnership' program.  Our partnership with Food For Thought through The Full Plate Project is an important one in which overall child development and wellness will be improved through access to food and arts education, and we look forward to it becoming an annual project."  
 
The net proceeds of the project will be split evenly between the Cultural Arts Alliance of Walton County and Food For Thought Outreach. The CAA's portion will go directly back into the underfunded art programs of Walton County public schools. The other half will go to Food For Thought Outreach, which provides backpacks filled with easy-to-make meals so children can focus on their development and education, not where the next meal is coming from.
 
"We are honored to partner with the CAA in the Full Plate Project. I started Food For Thought Outreach five years ago, serving just 6 children. During this time our services have grown to reach over 700 students, in 15 schools in Walton and Okaloosa Counties. We have been able to reach so many children because of the support we receive from our community. Events such as this bring much needed awareness and funding that ensures we will continue to fight childhood hunger in our community," says Tiffanie M. Nelson, Founder & Executive Director.
 
The majority of the plates will be sold for $25 each; a portion of the plates will be silent auctioned throughout the festival weekend.
 
Anyone can create a plate from children and teenagers to adults, parents, grandparents, professional artists, budding artists and even your pet - this project is open to all! A wood, bamboo, ceramic or glass plate, between 8" and 12" in diameter should be used. Artists may repurpose a plate of their own or find a low-cost used plate. The CAA will have a limited number of wooden plates available for purchase at the Bayou Arts Center located at 105 Hogtown Bayou Lane, Santa Rosa Beach, FL 32459.
 
Ceramic paint, enamel acrylic paint or alcohol ink is recommended, but the CAA encourages participants to get creative: Porcelain paint pens, Spray paint, Sharpies and other mixed media (glass, fiber, metal, etc) may be used to create the plate masterpieces.
 
Finished plates will be delivered to the Cultural Arts Alliance no later than 4pm on Friday, April 24, 2015. The CAA is located at 105 Hogtown Bayou Lane, Santa Rosa Beach, FL 32459 (off North Hwy 393). All artwork must be dry and accompanied by the information form to be accepted.
 
The Cultural Arts Alliance of Walton County (CAA) supports the arts through leadership, advocacy, funding, programs and education. The vision of the CAA is to make Walton County a creative place in which to live, work and visit - a destination for cultural and artistic excellence where lives are enriched, economy is stimulated and community is strengthened. 
 
Food For Thought enables children to focus on their development and education by removing the fear and insecurity that comes from not knowing if they will get enough to eat. By providing children with a simple backpack filled with fresh fruit, whole grains and protein, Food for Thought supports their physical development and empowers them to grow into productive students and healthy, happy children.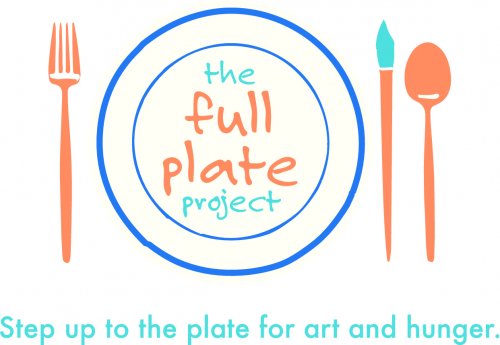 The 27th annual ArtsQuest festival, a Mother's Day weekend tradition, is scheduled for May 8-10, in Grand Boulevard at Sandestin's Town Center. ArtsQuest, produced by the Cultural Arts Alliance of Walton County (CAA), is a juried fine arts festival featuring over 125 artists in various mediums including but not limited to ceramics, glass, oil and acrylics, photography, sculpture, metal and wood. 
 
Tagged
Add comment