Story
Tennis Pro Tracy Townsend Returns to Seaside's Swim & Tennis Club
February 19, 2013 by SoWal Staff
The Community of Seaside, Fla., is pleased to announce the return of tennis professional Tracy Townsend to its Swim and Tennis Club. Townsend's company, 30A Tennis, now manages the club's tennis program.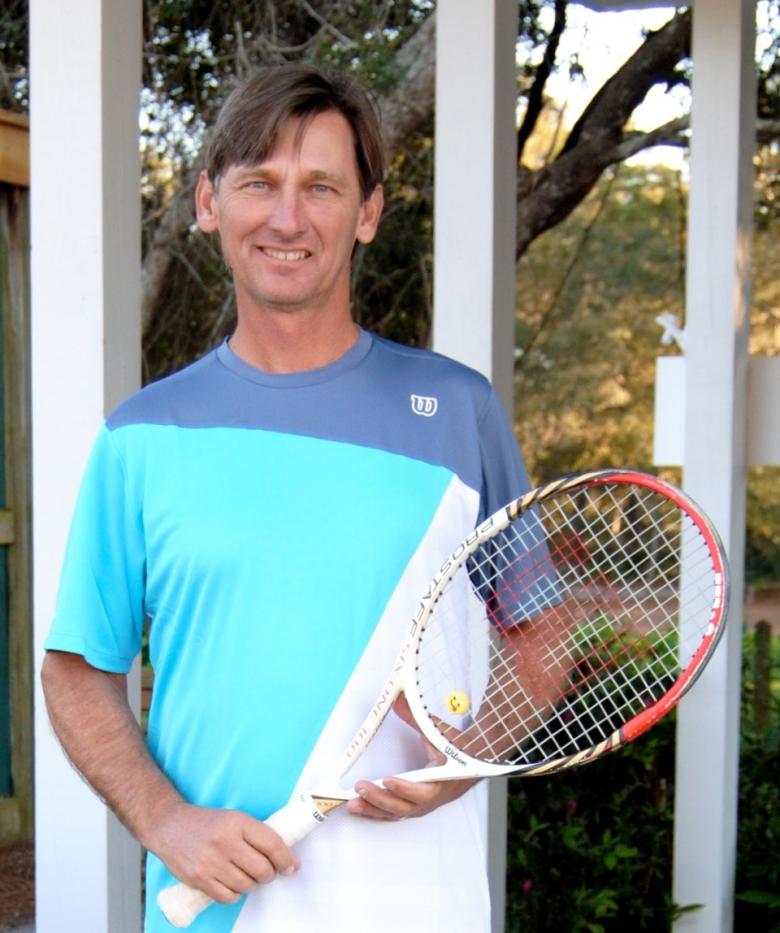 No stranger to the area, Townsend was tennis director at Seaside from 2000-2006. While in Seaside, he staged a Wimbledon-style event featuring former world number one player, Jim Courier. Seaside's croquet lawn was transformed into a grass court where spectators packed the grandstands for exhibition play between Townsend and Courier.
A seasoned professional in resort tennis, Townsend also served as head pro at WaterColor Resort on behalf of Noble House. After a stint at Ansley Golf Club in Atlanta, Townsend returned to the South Walton County area to form his own tennis management company, 30A Tennis, providing tennis services to the resort communities along Highway 30A including WaterColor and Alys Beach.
At Seaside Tennis, Townsend and his staff of certified teaching professionals offer a robust tennis program with group and private instruction for all ages and abilities. The signature event is the Eye Opener Clinic, held at 8 a.m. daily, year-round. All players are welcome and no reservations are required.
Along with Townsend's return to Seaside are new tennis facility upgrades: All hard courts have been replaced with Har Tru Hydrocourts; a programmable Playmate ball machine has been installed; the pro shop has been remodeled and re-merchandised and there are new nets, lines and maintenance equipment.
Though players come to Seaside for its state-of-the-art facility and expert instruction, they also participate because of the tennis community. Townsend says he works hard to ensure that players become a part of the Seaside Tennis family, encouraging them along the way with tennis friends, both old and new. Townsend's formula for success is simple: "Players develop skills, receive a good workout, and go home happy," he said, "planning the next time they'll be back on the courts."
About Seaside Tennis: Featuring six Har Tru HydroCourts and a full service Pro Shop, Seaside Tennis offers instruction, court rentals, group packages and custom events for members and guests. For more information, please call 850.231.2214, email tennis@seasidefl.com or find Seaside Tennis on Facebook.
About Seaside
Seaside, built on 80 acres on Florida's Gulf Coast, is an unincorporated, master-planned community located in South Walton County on Highway 30-A, between Panama City Beach and Destin. Celebrated as the birth place of New Urbanism and for its focus on traditional family values, Seaside offers a thriving town center with shopping and dining, all within walkable distance to homes, cottages and offices. According to Newsweek, "Seaside—with its cozy, narrow streets, its jumble of pastel colored homes—is probably the most influential resort community since Versailles." Seaside has been named the "Best Beach on Earth" for families by Travel + Leisure magazine and "Dr. Beach," who just provided USA Today a list of 10 Best Beach Towns in Florida, included Seaside among the ranks.
Consisting of more than 300 homes, many of them vacation rentals, more than 12 restaurants and eateries, and 41 shops and galleries, the town has become the topic of slide lectures in architectural schools and in housing-industry magazines, and is visited by design professionals from throughout the United States. The town rose to global fame as being the main filming location of the movie "The Truman Show."
For more information, visit www.seasidefl.com or call 850-231-6179.
Tagged
Add comment