Story
SoWal People - Demetrius Fuller Living The Dream
August 8, 2013 by Jill Tanner
Demetrius Fuller is a proud beach local who is the very embodiment of exceptional talent and generous spirit. His dream was to create a professional orchestra for our community, with an eye toward giving back whenever possible.
Demetrius has succeeded in achieving his main dream, and as the founder of Sinfonia Gulf Coast, he is able to give back to the community through entertainment, education, and inspiration.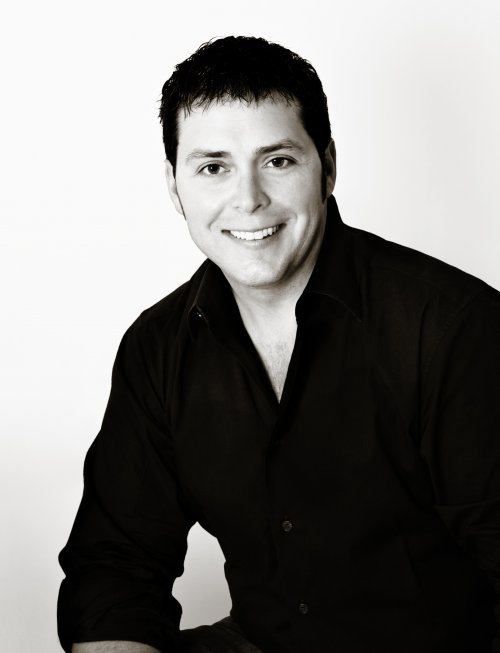 Demetrius was born in Virginia but moved to Ft. Walton Beach at the age of two, where he lived until he left for college at the University of Cincinnati. He spent the next nine years in Cincinnati, while traveling frequently to Europe to conduct. He received his undergraduate degree in music education, clarinet performance, and psychology; and his Master's Degree in orchestral conducting from University of Cincinnati in the Cincinnati Conservatory of Music College. Demetrius has conducted across the globe, including Italy, Germany, France, Estonia, and Iraq.
When Demetrius heard about a job opportunity for music director at North West Florida State College, he was excited for the possibility of returning to his hometown. Demetrius got the job and spent the next four years at the school.
In 2006 the dream became realized when he founded Sinfonia Gulf Coast, a fully professional orchestra with unique artistic disciplines and collaborations, with the goal of entertaining, educating and inspiring the community through imaginative and innovative musical programming.  
Demetrius is entering his eighth season at Sinfonia Gulf Coast. He is an inventive and dynamic conductor who has gained critical acclaim at home and abroad. He has transformed the symphony experience for the Northwest Florida region offering uplifting and moving performances, while giving back to the community. Many Sinfonia events are held at Destiny Worship Center and the Emerald Coast Convention Center on Okaloosa Island plus lots of small events at other locations, such as Rosemary Beach Town Hall.
Locally, Fuller serves on the boards of the Destin Charity Wine Auction Foundation, Okaloosa Arts Alliance, and the American Cancer Society, is a past chair of the Cattle Barons' Ball and continues to serve as a grant panelist for the Florida Division of Cultural Affairs. Demetrius also spends quite a bit of time in New York City judging for Young Concert Artists and Concert Artists Guild, both of which have been around for 40 plus years.
These organizations give extraordinary young artists an opportunity for management and engagements around the country. Sinfonia Gulf Coast offers a prize to the winner of the Young Concert Artist competition.  The winner will come to South Walton and play with the orchestra and Sinfonia will provide airfare and accommodations.
Demetrius and his partner, Michael, are avid lovers of the outdoors. They try to take in everything the area has to offer and they love entertaining guests at their home. Demetrius and Michael love to travel and are always searching for a new place to explore. Demetrius also has a passion for writing and does some freelance work in his free time. Demetrius and Michael consider Milo and Otis, their two Maltipoo rescue dogs, their children. Demetrius is a tremendous contributor to the community. Sinfonia Gulf Coast has taken off and he couldn't be happier with the success. To learn more about Sinfonia Gulf Coast's upcoming events, visit www.sinfoniagulfcoast.org.
Tagged
Add comment
Business
Town
Destination