Story
Valentine Tour of Homes Feb. 16 & 17
February 10, 2013 by SoWal Staff
This year's Valentine Tour of Homes features six stunning South Walton homes on display Saturday, Feb. 16 from 10am to 4pm and Sunday, Feb. 17 from noon to 4pm. If you love art, design and architecture you'll be rewarded with the artistically-indulgent, self-guided tour.
"Each year, we aim to include a diverse mix of homes that offer architectural, historic or artistic significance," said Jennifer Steele, executive director of the Cultural Arts Alliance of Walton County (CAA). "This year, our tour has been expanded to two days and will include even more homes with styles ranging from classical to Florida cracker to modern."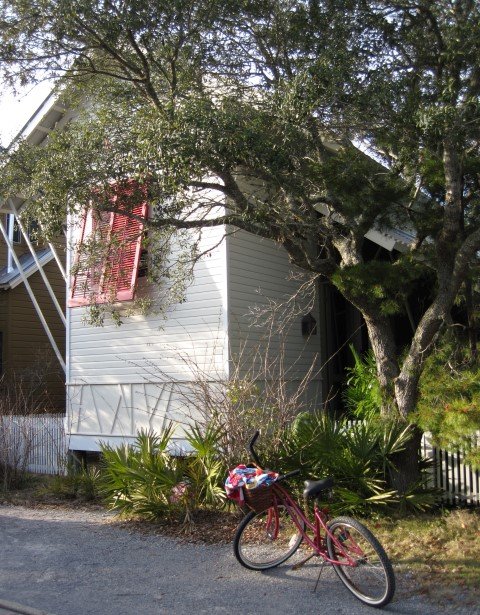 Six distinct and diverse homes will be featured on the tour, including the stunning Seaside home of Barbara Bradley Baekgaard, co-founder of Vera Bradley. Her home was featured in 30A Style, the definitive coffee-table book of South Walton homes by Lynn Nesmith.
 
Additional homes on the tour include a Certified Platinum Florida Green Home in Alys Beach, a Gulf-front home, part of the Residences at Hotel Viridian in Seagrove Beach, a historic home on Western Lake in Grayton Beach, a low-country style home in Cypress Dunes and a contemporary home in Point Washington, featuring the artwork of Margo Russell.
 
The proceeds from the self-guided annual Valentine Tour of Homes benefit the CAA's Educational Giving Program, which provides over $20,000 in grants to Walton County teachers, and scholarships for students to participate in supplemental and continuing art education.
Tickets are $20 in advance and $25 the day of the event. Tickets can be purchased online at CulturalArtsAlliance.com and locally at Smith's Antiques in Destin, the Bayou Arts Center in Santa Rosa Beach, Sundog Books in Seaside and Hidden Lantern Gallery in Rosemary Beach. For more information about the Tour and the Cultural Arts Alliance of Walton County, call 850-622-5970.

Tagged
Add comment