Story
Perfect Pampering Places in South Walton
March 27, 2020 by SoWal Staff
We all love to relax on the beach, but sometimes a soothing massage, invigorating facial, or moisturizing body treatment calls our name and we must answer. With the 2013 busy season right around the corner, most of us have been working hard. So take a moment, kick back and relax at some of SoWal's greatest places to get pampered.
Vivo Spa and Salon
The Aveda spa, Vivo, in Rosemary Beach is a full service spa and salon. The staff is Aveda trained and certified to offer you top-notch service and care. Vivo offers everything from skincare and body treatments to massage and hair care. Aveda products are not only organic, but also indigenous to villages in need. Aveda supports tribes around the world, by using ingredients native of the regions in which the tribes live. So if you want to feel good on the inside and out, Vivo can help you realize that. Give them a call to schedule your favorite treatment: (850) 231-6801.
Beach Ready Spa and Salon 
Beach Ready is scheduled to reopen February 25, 2013 after renovations are completed. Located in the heart of Seaside, Beach Ready strives to offer a truly exquisite atmosphere. The newly renovated space is sure to impress. Check out the array of services from massage and facials to hair and nail care. Beach Ready offers organic products that will contribute to your overall well being. Call to book your spa service today: (850) 468-0925.
WaterColor Inn Spa
Set in the picturesque resort town of WaterColor, the WaterColor Inn Spa embodies all things relaxing. Looking for the whole package? Some include dinner, champagne, and chocolate on top of already great spa services. Whether you're on an all-girls weekend, with your spouse, or on your own, packages are specific and unique for every kind of group. Call to set up your special package: (850) 534-5000.
 
For the Health of it is a little organic market and juice bar in the heart of Blue Mountain Beach. Known for healthy juices, produce, and smoothies, it's like a farmer's market there everyday. Pampering yourself should start from the inside. While in for your massage, take a shot of ginger to increase circulation, grab a fresh organic juice, or indulge in a smoothie, like my favorite, the "Wake me up before you Cocoa," which boasts bananas, strawberries, dates, cocoa powder, and coconut water. Feeling under the weather? The "Heat Wave" shot boosts the immune system for an instant pick me up. For the Health of it has brought together elements needed to make you feel good from the inside out. Stop by to shop or call for a massage appointment: (850) 267-0588.
Ocean Elements Day Spa
Tucked away in the quaint beach town of Gulf Place, Ocean Elements is one of the best-kept secrets in SoWal. Many celebrities that frequent the area love to relax at Ocean Elements because it's off the beaten path. Ocean Elements offers everything a large spa would offer, but maintains an intimate setting. If you are looking for a new hairstyle, a hot stone massage, a Mani Pedi, or microdermabrasion, Ocean Elements will fulfill your every need. Ask about the wedding package for your bridal party. Check out this marvelous spa and pick up some HERBella products, a local organic product line with an array of scrubs, Shea butter, and soaps. Call today for an appointment: (866) 851-2072.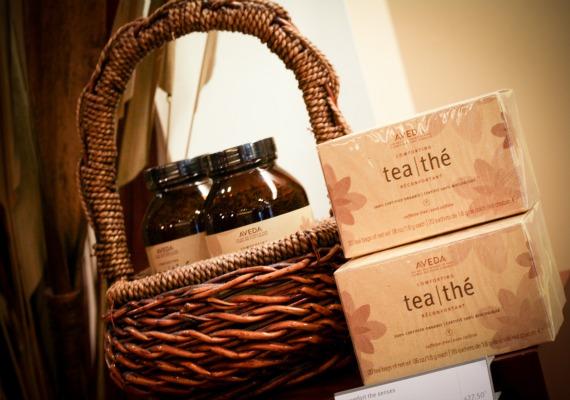 Fusion Spa Salon - Ready to feel renewed? Even if you just have an hour, you will feel revived after leaving Fusion. Each visit begins and ends with a complimentary stress relieving ritual. This Aveda spa and salon is committed to supporting Aveda's mission to care for the planet. Specials are constantly announced, giving you a little something extra when you book your spa day. Fusion is a full service salon and spa, offering massage therapy, facials, hair care, and nail care. Book today and feel like a new person. Call to book your divine treatment: (850) 654-2444.
 
Sandestin Day Spa and Salon
On the bay side of Sandestin is a hidden gem known as Sandestin Day Spa and Salon. Separate men's and women's areas are both complete with a Jacuzzi, steam room, and sauna and the fitness center in between is available for all guests. This full service day spa offers hair care, body treatments, facials, and massages. Invite the girls, treat your spouse, or just make it a day all about you at Sandestin Day Spa and salon. Call to make an appointment: (800) 622-1038.
Serenity by the Sea Spa
Serenity by the Sea is located in the Hilton Sandestin. This full service salon and spa is known for it's private, luxurious setting of the lounge and the comfort of the Jacuzzi, steam room, and sauna. Serenity can handle large wedding parties and corporate groups from head to toe, including hair, makeup, nails, and spa treatments. But, most come for a little "me time." While we all love to enjoy a massage or any spa treatment, my favorite part of a spa day at Serenity is relaxing in the lounge. You really feel like you are away from everything as you sip fruit-infused water, nibble snacks, and read your favorite magazine or newspaper. Call to schedule your own secluded day: (850) 622-9595.
Learn more about local businesses in the SoWal Business Guide. Follow SoWal on Facebook to stay in the know. Join the conversation in the SoWal Community Forums. 
We'd love to hear about your favorite South Walton Spa & Salon!
Tagged
Add comment